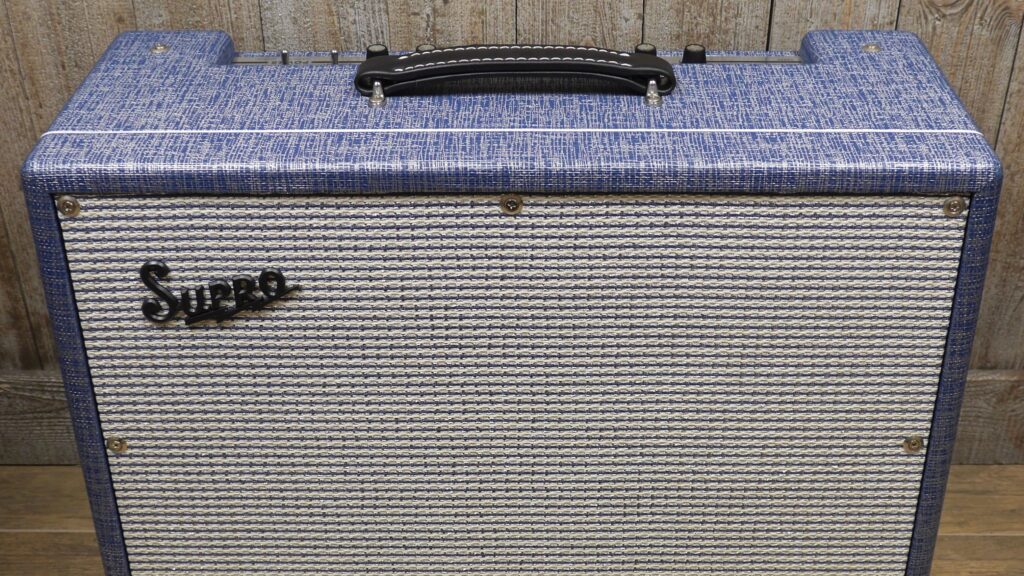 Supro Coronado 1690T
€ 1599 – USATO
DISPONIBILE IN PRONTA CONSEGNA
SPEDIZIONE € 19
Supro Coronado 1690T
35 watt – 2×10 – Made in Usa
– inclusa cover originale –
condizioni estetiche: perfette
funzionamento: perfetto
PARI AL NUOVO – ex Mel Previte


The 1690T Coronado is our top of the line 1964 reissue tube amplifier. True to the original, this luxurious 2 x 10, 35 Watt combo delivers remarkable dynamic range with a clear, full sound. The Coronado maintains clean headroom throughout a large chunk of the volume control's range, making it an excellent platform for a myriad of musical styles, from fat round jazz tones to country twang, stinging blues and when ramped up to full throttle raging rock & roll.
Dal 2002 Penne Music è un punto di riferimento in Italia per i musicisti. Specializzato in vendita di chitarre e bassi propone le marche più prestigiose per soddisfare una clientela di appassionati e professionisti: chitarre, bassi, amplificatori, accessori e tanto altro ancora.
Uno staff specializzato, guidato dalla passione e dalla professionalità del suo titolare Massimo Pennella, saprà guidarti nella ricerca dello strumento musicale o dell'accessorio più adatto alle tue esigenze, riservando le stesse attenzioni sia a un professionista che a un dilettante alle prime esperienze con uno strumento musicale.