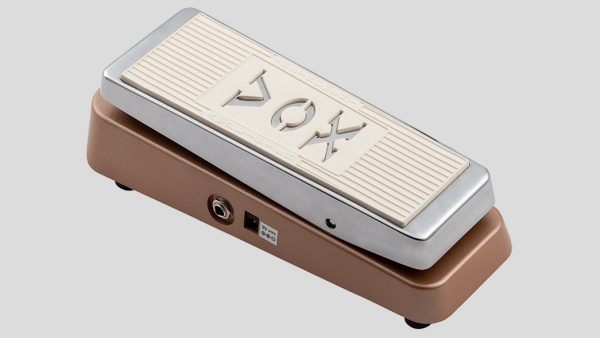 VOX V847-C
€ 199
NUOVO CON 2 ANNI DI GARANZIA
DISPONIBILE SU ORDINAZIONE
SPEDIZIONE € 9 OPPURE GRATUITA
SPEDIZIONE GRATUITA
se abbinato all'acquisto delle corde:
Corde per chitarra  (minimo 3 mute)
Corde per basso  (minimo 2 mute)
SPEDIZIONE GRATUITA
se abbinato all'acquisto di un altro articolo:
pickup, pedale, chitarra, basso, ampli,
custodia rigida, custodia morbida (no 405)
(no tracolle, cavi, t-shirt, piccoli accessori)
VOX V847-C Japan Wah


VOX V847-C
Based on the specs of the original VOX wah from the 1960s, the V847 has faithfully transmitted the legendary sound to the present day. Through careful experimentation, the traditional VOX wah has evolved into the V847-C wah pedal, with a tone that enhances today's rock music. It delivers a wah sound with great presence that will stand out when playing anything from chords to solos.
While carrying on the tradition of VOX wah pedals, the V847-C wah pedal's numerous customizations make it the perfect modern VOX wah.
Frequency range of the wah (frequencies in which the wah can be varied) has been set lower, with the gain boosted and the Q-value (the sharpness of the wah's peak) adjusted to deliver a powerful sound with a low center of gravity.
The input impedance has been adjusted to make the sound not merely more powerful but also tastefully warm.
True bypass design means that the signal does not pass through the circuit when the unit is switched off, ensuring that its tonal character is unaffected.