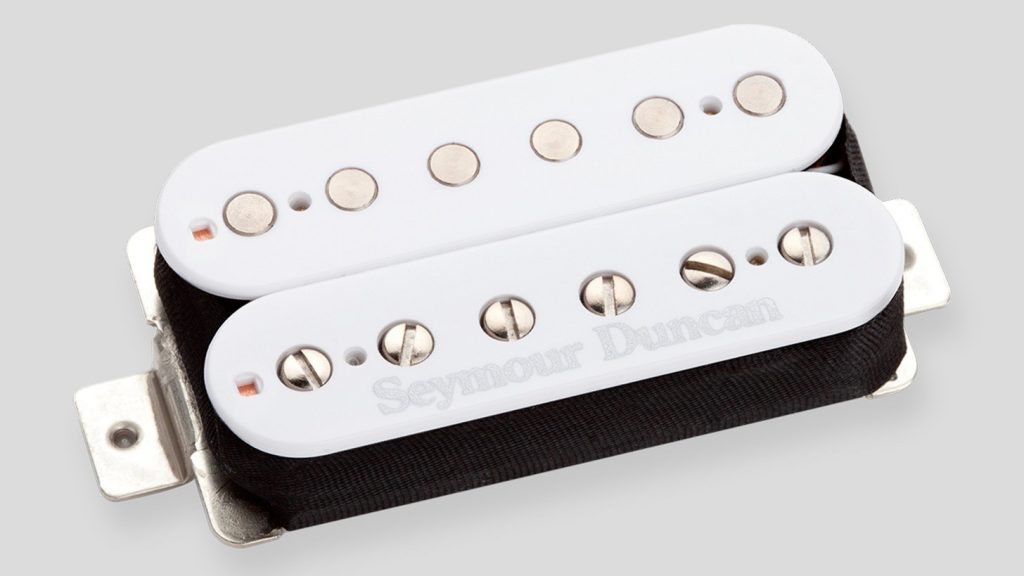 Seymour Duncan 11103-13-W
€ 119
NUOVO CON 2 ANNI DI GARANZIA
DISPONIBILE IN PRONTA CONSEGNA
SPEDIZIONE € 9 OPPURE GRATUITA

SPEDIZIONE GRATUITA
se abbinato all'acquisto delle corde:
Corde per chitarra  (minimo 3 mute)
Corde per basso  (minimo 2 mute)
SPEDIZIONE GRATUITA
se abbinato all'acquisto di un altro articolo:
pickup, pedale, chitarra, basso, ampli,
custodia rigida, custodia morbida (no 405)
(no tracolle, cavi, t-shirt e piccoli accessori)
Seymour Duncan TB-4 JB Model
Trembucker – Bridge – 4 conduttori
White – 11103-13-W – Made in Usa


Seymour Duncan 11103-13-W
For nearly four decades, the legendary JB Model (SH4, TB4) has been the ultimate hot-rodded humbucker. A truly modern classic.
The JB Model humbucker/trembucker is our most popular pickup of all time. Blues, country, fusion, punk, hard rock, grunge, thrash; the JB has always sounded just right, even as new genres emerged around it. The low end is full and powerful, the highs are crisp and detailed and there's an upper-midrange bump that adds crunch and chunk to heavy chords but translates to a singing, vocal-like quality when you play single notes or solos. Meanwhile the hot output pushes your amp just that little bit harder for more sustain and harmonics.
Use it with a 500k volume pot for great high-end cut, or try a 250k pot to sweeten and soften the tone for smoother styles. It pairs particularly well with the Jazz or '59 neck pickups, and some players even like to use a JB in the neck position for an extra-fat solo tone.