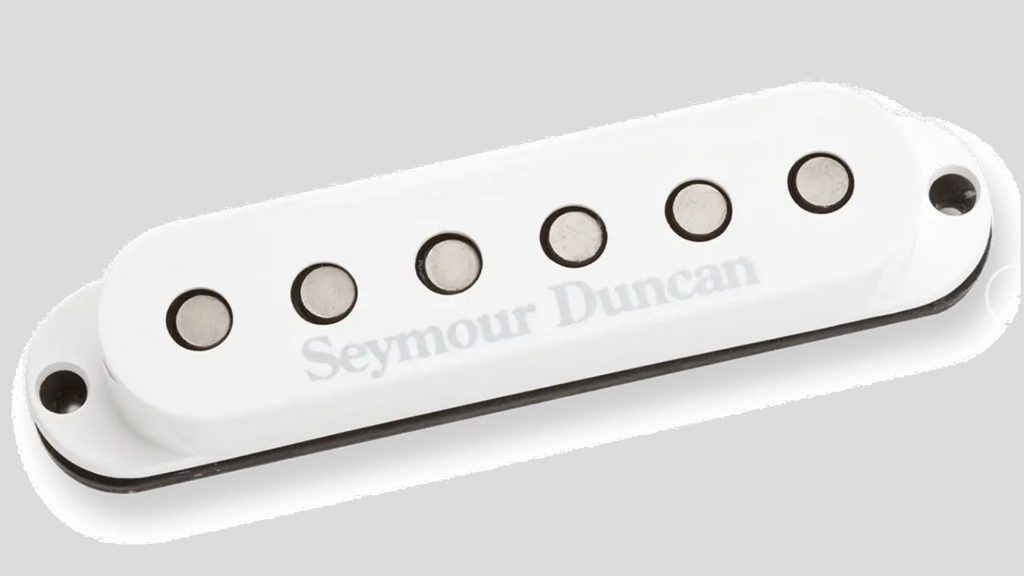 Seymour Duncan 11202-01
€ 69 – OFFERTA A TEMPO LIMITATO
NUOVO CON 2 ANNI DI GARANZIA
DISPONIBILE IN PRONTA CONSEGNA
SPEDIZIONE € 9 OPPURE GRATUITA
SPEDIZIONE GRATUITA
se abbinato all'acquisto delle corde:
Corde per chitarra  (minimo 3 mute)
Corde per basso  (minimo 2 mute)
SPEDIZIONE GRATUITA
se abbinato all'acquisto di un altro articolo:
pickup, pedale, chitarra, basso, ampli,
custodia rigida, custodia morbida (no 405)
(no tracolle, cavi, t-shirt e piccoli accessori)
Seymour Duncan SSL-3 Hot
Stratocaster Bridge / Middle / Neck
11202-01 – Made in Usa
– manuale, viti e gommini inclusi –


Seymour Duncan 11202-01
If you've ever wanted to hear your favorite Stratocaster bigger, bolder, louder, and beefier, you need to check out the Hot Strat high-output pickups. Tons of output and midrange, amazingly full "in-between" sounds, and a glorious neck-position tone.
The Hot high-output pickup will deliver more output and musical midrange than your beloved Stratocaster has ever had. This pickup takes the classic high-end sparkle and adds a slightly lower-voiced, humbucker-like cut that will make your chords sound explosive and your solos jump out like never before. The sound is warmer and hotter than a traditional Strat pickup, rich with punchy harmonics. The raised flat Alnico 5 rod magnets are taller for a stronger and deeper magnetic field that increases output, and the overwound coil delivers additional power and warmth-great for getting heavy sounds from a Strat.
A popular choice for a Strat's bridge position, the Hot Strat combines well with vintage-voiced Strat pickups for a modern, flexible guitar. We also fabricate a RW/RP, reverse wound/reverse polarity, version so that, when installed in the middle position and combined with the neck or bridge pickups, it will be hum-cancelling and give you the biggest 2 & 4 sound possible without the 60-cycle hum.