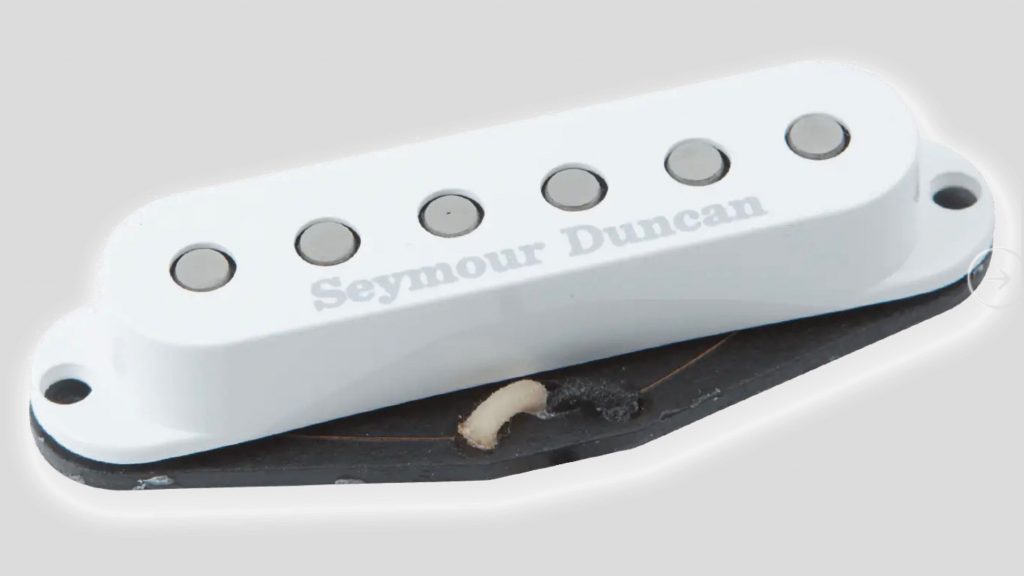 Seymour Duncan 11201-03-RWRP
€ 109
NUOVO CON 2 ANNI DI GARANZIA
DISPONIBILE SU ORDINAZIONE
SPEDIZIONE € 9 OPPURE GRATUITA
SPEDIZIONE GRATUITA
se abbinato all'acquisto delle corde:
Corde per chitarra  (minimo 3 mute)
Corde per basso  (minimo 2 mute)
SPEDIZIONE GRATUITA
se abbinato all'acquisto di un altro articolo:
pickup, pedale, chitarra, basso, ampli,
custodia rigida, custodia morbida (no 405)
(no tracolle, cavi, t-shirt e piccoli accessori)
Seymour Duncan SSL-2 RWRP
Vintage Flat Stratocaster
Middle (Reverse Wind Reverse Polarity)
11201-03-RWRP – Made in Usa
– manuale, viti e gommini inclusi –


Seymour Duncan 11201-03-RWRP
This flat-pole version of our Vintage Staggered for Strat delivers a shimmering tone for guitars with flatter fingerboards and lighter string gauges.
The Vintage Flat for Stratocaster delivers all the chime and sparkle of our Vintage Staggered Strat model, but has flat alnico 5 rod magnets that provide a more even string balance for modern guitars with a larger neck radius, and players using lighter gauge strings. Flat poles also give this pickup a little less edge for an overall smoother tone.
The middle pickup is reverse wound, reverse polarity to provide hum-canceling operation in positions 2 & 4, along with the perfect clucky in-between sound. Use a full set for a truly vintage vibe or use in the neck & middle with a Custom Flat in the bridge for a more rocking setup. If purchased as a calibrated set, the bridge pickup is wound slightly hotter for better overall balance between positions.