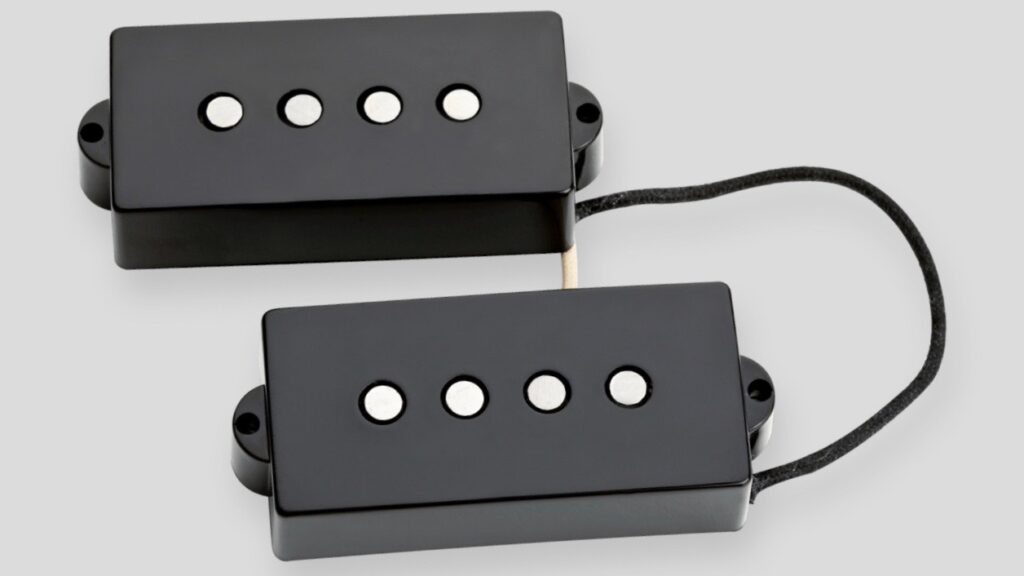 Seymour Duncan 11401-03
€ 109 – OFFERTA A TEMPO LIMITATO
NUOVO CON 2 ANNI DI GARANZIA
DISPONIBILE IN PRONTA CONSEGNA
SPEDIZIONE € 9 OPPURE GRATUITA
SPEDIZIONE GRATUITA
se abbinato all'acquisto delle corde:
Corde per chitarra  (minimo 3 mute)
Corde per basso  (minimo 2 mute)
SPEDIZIONE GRATUITA
se abbinato all'acquisto di un altro articolo:
pickup, pedale, chitarra, basso, ampli,
custodia rigida, custodia morbida (no 405)
(no tracolle, cavi, t-shirt e piccoli accessori)
Seymour Duncan SPB-1 Vintage
Split-Coil – Precision Bass
Black – 11401-03 – Made in Usa
– manuale, viti e gommini inclusi –


Seymour Duncan 11401-03
Vintage correct split-coil P Bass pickup made to look and sound like the late 50s originals.
The P Bass has defined recorded and live music since its inception, and the Vintage P Bass pickup nails all the things we love about that distinctive tone. You will get just the right balance of authoritative thump and clear articulation for an authentic P-Bass feel. Our Vintage P-Bass pickup uses hand ground alnico 5 rod magnets, and a vintage coil wind to deliver all of the bold, smooth tone of the late 50s Precision Bass. This pickup is a drop-in replacement for any American Standard Precision bass.
Since 1978, we've been hand building all of our vintage Fender style pickups with the right color and thickness of Forbon flatwork, along with the period correct hand ground alnico 5 rod magnets. Each pickup comes complete with waxed and tinned cloth pushback hook-up wires. We hand file the flatwork, assemble, and lacquer the bobbin just as it was done during Fender's Golden Age. Comes with black non-logo covers.