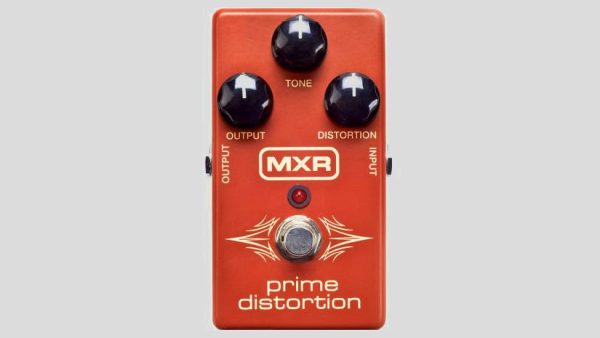 MXR M69
€ 79
NUOVO CON 2 ANNI DI GARANZIA
DISPONIBILE SU ORDINAZIONE
SPEDIZIONE € 9 OPPURE GRATUITA
SPEDIZIONE GRATUITA
se abbinato all'acquisto delle corde:
Corde per chitarra  (minimo 3 mute)
Corde per basso  (minimo 2 mute)
SPEDIZIONE GRATUITA
se abbinato all'acquisto di un altro articolo:
pickup, pedale, chitarra, basso, ampli,
custodia rigida, custodia morbida (no 405)
(no tracolle, cavi, t-shirt e piccoli accessori)
MXR Prime Distortion
M69 – Made in Usa

MXR M69
THE LONG STORY
The MXR Prime Distortion conjures up vintage hard clipping that's raw, powerful and highly responsive to the guitar player's attack. With its classic Output, Tone and Distortion control setup, this pedal's huge, articulate sound is easy to dial in. The Prime Distortion packs a huge punch when you dig in, but it also cleans up when you pull back. This 100% analogue distortion uses low noise op amps so you don't get any extra noise when the gain levels soar.
Un nuovo gioiello Dunlop, destinato a diventare un nuovo standard tra i pedali effetto per chitarra.
Il Prime Distortion richiama quelle distorsioni hard vintage grezze, potenti e molto sensibili all'attacco del chitarrista. Con i suoi classici controlli Output, Tone e Distortion è facile articolare il suono di questo immenso pedale. Il Prime Distortion racchiude un enorme punch quando si pompa, ma rimane pulito se si tira indietro.
Questa distorsione analogica al 100% utilizza op amps a basso rumore, che evitano rumori in più quando i livelli di guadagno salgono.