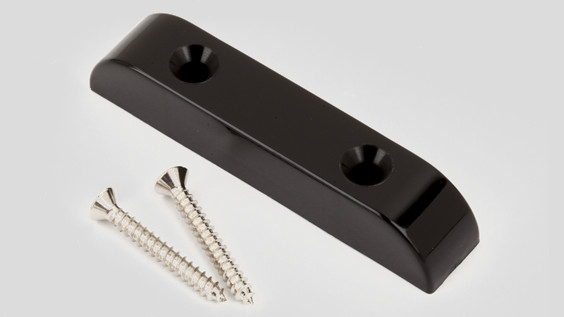 Fender 0992036000
€ 12
NUOVO CON 2 ANNI DI GARANZIA
DISPONIBILE IN PRONTA CONSEGNA
SPEDIZIONE € 9 OPPURE GRATUITA
SPEDIZIONE GRATUITA
se abbinato all'acquisto delle corde:
Corde per chitarra  (minimo 3 mute)
Corde per basso  (minimo 2 mute)
Fender Thumb-Rest
for Precision and Jazz Bass
Made in Usa – 0992036000


Fender 0992036000
REPLACE, REPAIR AND RESTORE GENUINE FENDER PARTS
Fender vintage-style thumb rest comes with a template and mounting screws for proper placement.
FEATURES
– Vintage-style thumb rest
– Mounting hardware and template included
– For Precision Bass and Jazz Bass models
SOSTITUZIONE, RIPARAZIONE E RIPRISTINO: PARTI DI RICAMBIO ORIGINALI
Il poggiadito in stile vintage della Fender viene fornito con una dima e viti di montaggio per un corretto posizionamento.
CARATTERISTICHE
– Poggiadito in stile vintage
– Hardware di montaggio e dima inclusi
– Per i modelli Precision Bass e Jazz Bass
Dal 2002 Penne Music è un punto di riferimento in Italia per i musicisti. Specializzato in vendita di chitarre e bassi propone le marche più prestigiose per soddisfare una clientela di appassionati e professionisti: chitarre, bassi, amplificatori, accessori e tanto altro ancora.
Uno staff specializzato, guidato dalla passione e dalla professionalità del suo titolare Massimo Pennella, saprà guidarti nella ricerca dello strumento musicale o dell'accessorio più adatto alle tue esigenze, riservando le stesse attenzioni sia a un professionista che a un dilettante alle prime esperienze con uno strumento musicale.