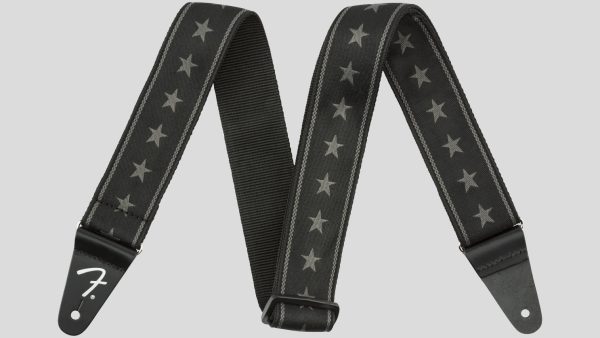 Fender 0990615004
€ 25
NUOVA CON 2 ANNI DI GARANZIA
DISPONIBILE IN PRONTA CONSEGNA
SPEDIZIONE € 9 OPPURE GRATUITA
SPEDIZIONE GRATUITA
se abbinato all'acquisto delle corde:
Corde per chitarra  (minimo 3 mute)
Corde per basso  (minimo 2 mute)
Fender Nylon Stars and Stripes Strap 2″
– tracolla per chitarra e basso –
Black / Gray
0990615004 – Made in Canada


Fender 0990615004
FENDER STRAPS – STRUM AND SHRED IN STYLE
Diligently crafted and eminently durable, Fender's assortment of 2" nylon guitar straps contribute a dose of personality to any stage setup.
Features:
– Fully adjustable length (36"-66.5") provides versatile fit for most players
– Polypropylene backing offers outstanding comfort
– Reinforced leather ends offer extra security
Dal 2002 Penne Music è un punto di riferimento in Italia per i musicisti. Specializzato in vendita di chitarre e bassi propone le marche più prestigiose per soddisfare una clientela di appassionati e professionisti: chitarre, bassi, amplificatori, accessori e tanto altro ancora.
Uno staff specializzato, guidato dalla passione e dalla professionalità del suo titolare Massimo Pennella, saprà guidarti nella ricerca dello strumento musicale o dell'accessorio più adatto alle tue esigenze, riservando le stesse attenzioni sia a un professionista che a un dilettante alle prime esperienze con uno strumento musicale.