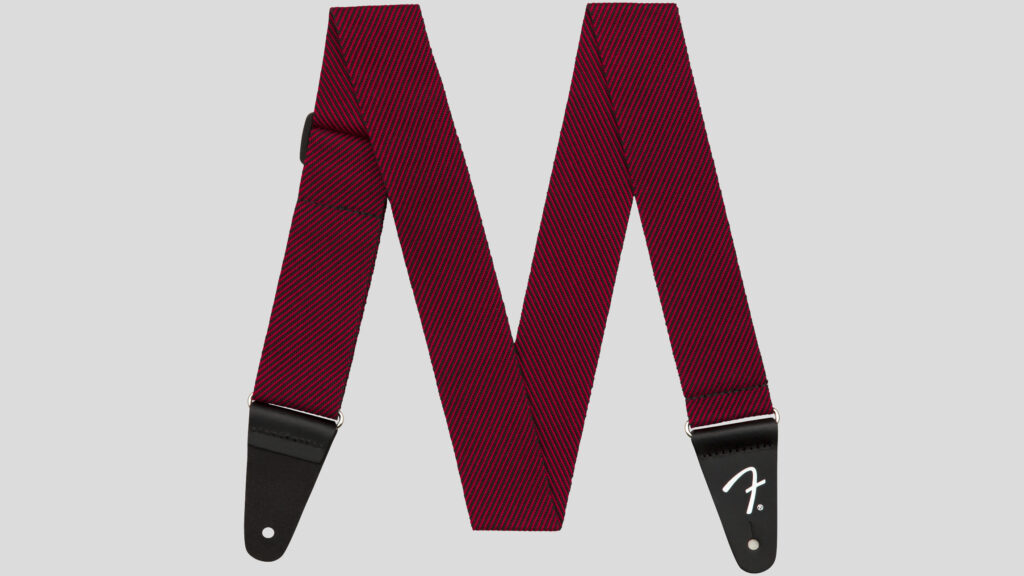 Fender 0991445406
€ 24
NUOVA CON 2 ANNI DI GARANZIA
DISPONIBILE IN PRONTA CONSEGNA
SPEDIZIONE € 9 OPPURE GRATUITA
SPEDIZIONE GRATUITA
se abbinato all'acquisto delle corde:
Corde per chitarra  (minimo 3 mute)
Corde per basso  (minimo 2 mute)
Fender Modern Tweed Strap 2″
– tracolla per chitarra e basso –
Black and Red – 0991445406
Made in Canada


Fender 0991445406
Wear your guitar in timeless style with this modern take on the classic tweed strap. The combination of soft tweed, metal hardware and black leather ends featuring the classic "F" logo offer substantial, comfortable support with impeccable taste.
FEATURES
– Soft tweed material
– Black leather ends
– Adjustable from 34″-59″
– "F" logo from classic tweed strap
Dal 2002 Penne Music è un punto di riferimento in Italia per i musicisti. Specializzato in vendita di chitarre e bassi propone le marche più prestigiose per soddisfare una clientela di appassionati e professionisti: chitarre, bassi, amplificatori, accessori e tanto altro ancora.
Uno staff specializzato, guidato dalla passione e dalla professionalità del suo titolare Massimo Pennella, saprà guidarti nella ricerca dello strumento musicale o dell'accessorio più adatto alle tue esigenze, riservando le stesse attenzioni sia a un professionista che a un dilettante alle prime esperienze con uno strumento musicale.