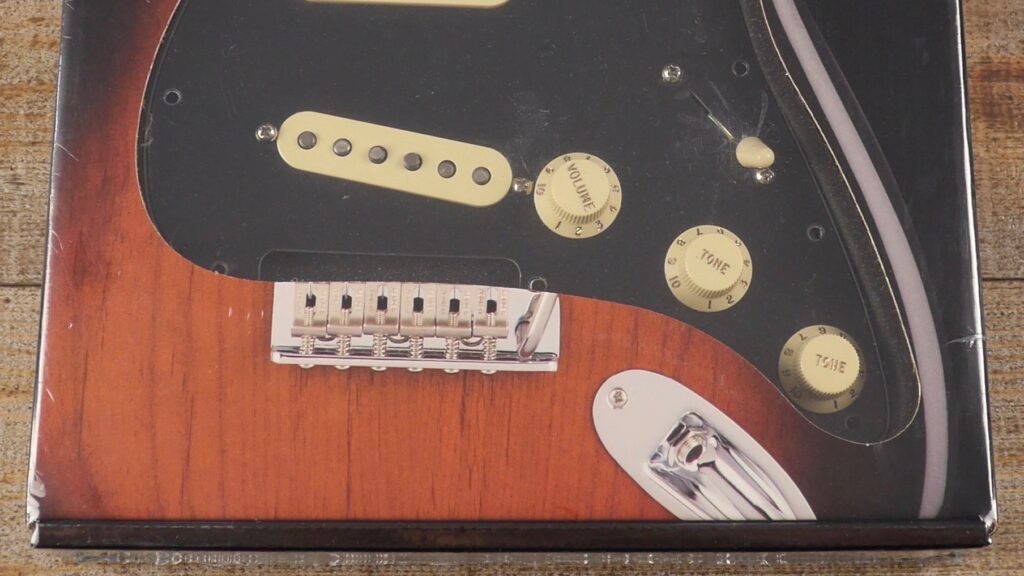 Fender Custom Shop 0992340506
€ 269
NUOVO CON 2 ANNI DI GARANZIA
DISPONIBILE SU ORDINAZIONE
SPEDIZIONE € 9 OPPURE GRATUITA
SPEDIZIONE GRATUITA
se abbinato all'acquisto delle corde:
Corde per chitarra  (minimo 3 mute)
Corde per basso  (minimo 2 mute)
SPEDIZIONE GRATUITA
se abbinato all'acquisto di un altro articolo:
pickup, pedale, chitarra, basso, ampli,
custodia rigida, custodia morbida (no 405)
(no tracolle, cavi, t-shirt e piccoli accessori)
Fender Custom Shop Pre-Wired
Fat 50 Stratocaster Pickup Set
Pickguard Black – 11-Hole
0992340506 – Made in Usa


Fender Custom Shop 0992340506
THIS IS WHAT CLASSIC SOUNDS LIKE
As Heard on Fender American Standard Stratocaster guitars
Fender Custom Shop Fat 50 Strat pickups deliver the single-coil 1950s Stratocaster sound you know and love. Hot-rodded wiring design delivers enhanced bass response and an extra shot of 21st-century attitude.
TONAL CHARACTERISTICS
Formvar magnet wire adds brightness and glassiness. Middle pickup is reverse-wound to eliminate hum in pickup positions two and four. Staggered hand-beveled polepieces balance output across every string. Alnico 5 magnets add more focus and enhanced dynamics.
OUTPUT RATING
(Bass / Mid / Treble)
Neck: 5 / 5 / 6
Middle: 5 / 3 / 5
Bridge: 5 / 5 / 7
DC RESISTANCE
Neck: 6.0k ohms
Middle: 6.3k ohms
Bridge: 6.2k ohms
INDUCTANCE
Neck: 2.4 henries
Middle: 2.75 henries
Bridge: 2.8 henries
Penne Music è rivenditore autorizzato Fender Custom Shop
Visualizza questo post su Instagram