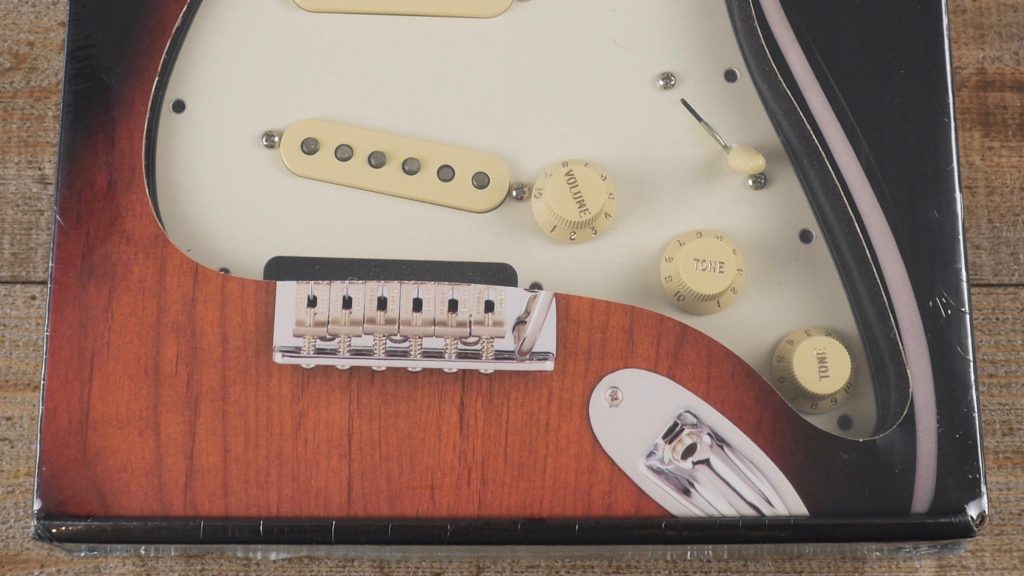 Fender Custom Shop 0992341509
€ 229 – OFFERTA A TEMPO LIMITATO
NUOVO CON 2 ANNI DI GARANZIA
DISPONIBILE IN PRONTA CONSEGNA
SPEDIZIONE € 9 OPPURE GRATUITA
SPEDIZIONE GRATUITA
se abbinato all'acquisto delle corde:
Corde per chitarra  (minimo 3 mute)
Corde per basso  (minimo 2 mute)
SPEDIZIONE GRATUITA
se abbinato all'acquisto di un altro articolo:
pickup, pedale, chitarra, basso, ampli,
custodia rigida, custodia morbida (no 405)
(no tracolle, cavi, t-shirt e piccoli accessori)
Fender Custom Shop Pre-Wired
Custom 69 Stratocaster Pickup Set
Pickguard Parchment – 11-Hole
0992341509 – Made in Usa


Fender Custom Shop 0992341509
Customize your tone with the Pre-Wired Stratocaster pickguards. Made with premium components in the same factory as our iconic guitars, this drop-in pickguard is easy to install. Simply remove your old guard, solder the output jack and ground wires, screw in the new guard and you're ready to rock with pure Fender sound.
THE SOUND OF WOODSTOCK
As Heard on Various Fender Custom Shop Stratocaster guitars
Fender Custom Shop Custom '69 Strat single-coil pickups produce the full, punchy tone that defined rock in the late '60s. Especially effective with pedals.
TONAL CHARACTERISTICS
Enamel-coated magnet wire delivers warm vintage-style tones. Staggered polepieces balance volume and output across every string. Alnico 5 magnets add more focus and enhanced dynamics.
OUPUT RATING
Bass 5 / Mid 4 /Treble 5
DC RESISTANCE
5.8k ohms
INDUCTANCE
2.2 henries
Penne Music è rivenditore autorizzato Fender Custom Shop
Visualizza questo post su Instagram