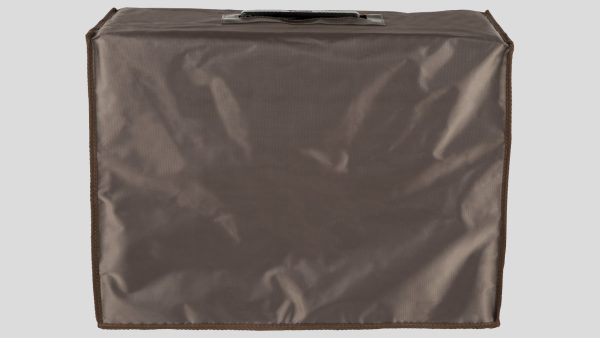 Fender 0047484000
€ 25
NUOVA CON 2 ANNI DI GARANZIA
DISPONIBILE IN PRONTA CONSEGNA
SPEDIZIONE € 9 OPPURE GRATUITA
SPEDIZIONE GRATUITA
se abbinato all'acquisto delle corde:
Corde per chitarra  (minimo 3 mute)
Corde per basso  (minimo 2 mute)
SPEDIZIONE GRATUITA
se abbinato all'acquisto di un altro articolo:
pickup, pedale, chitarra, basso, ampli,
custodia rigida, custodia morbida (no 405)
(no tracolle, cavi, t-shirt e piccoli accessori)
Fender Cover Pro Junior Brown
Made in China – 0047484000


Fender 0047484000
REPLACE, REPAIR AND RESTORE – GENUINE FENDER PARTS
Protect your investment with a fitted Fender amplifier cover. Covers are available in different colors and sizes to fit most Fender amplifiers and extension cabinets.
Covers designed to fit Pro Junior and Pro Junior III amplifiers manufactured 1994-Present. Available in brown and black vinyl.
Amplifier Dimensions:
Height: 14.5 " (36.83 cm)
Width: 15.25 " (38.73 cm)
Depth: 8.75 " (22.22 cm)
SOSTITUZIONE, RIPARAZIONE E RIPRISTINO – RICAMBI ORIGINALI FENDER
Proteggi il tuo investimento con una copertura per amplificatore Fender montata. Le cover sono disponibili in diversi colori e dimensioni per adattarsi alla maggior parte degli amplificatori e dei cabinet di estensione Fender.
Coperture progettate per adattarsi agli amplificatori Pro Junior e Pro Junior III prodotti dal 1994 ad oggi. Disponibile in vinile marrone e nero.