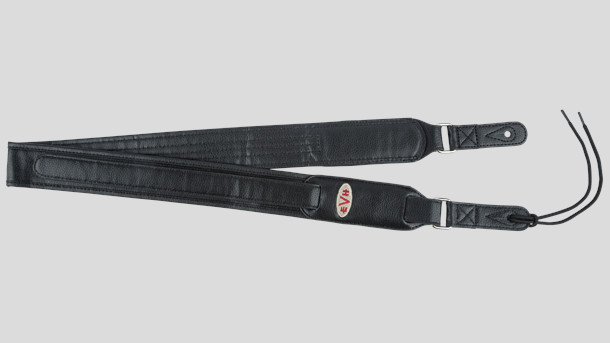 EVH 0220660007
€ 59
NUOVA CON 2 ANNI DI GARANZIA
DISPONIBILE SU ORDINAZIONE
SPEDIZIONE € 9 OPPURE GRATUITA
SPEDIZIONE GRATUITA
se abbinato all'acquisto delle corde:
Corde per chitarra  (minimo 3 mute)
Corde per basso  (minimo 2 mute)
EVH Premium Leather Strap
– tracolla per chitarra e basso –
Lunghezza 42 – 50″ (107 – 127 cm)
0220660007 – Made in China


EVH 0220660007
The EVH Premium Quality adjustable guitar strap lets you comfortably sling that guitar over your shoulder in big-rock EVH style. Available in 42″, which is adjustable to 50″ and 56″ which is adjustable to 62″. Leather hook-and-loop fasteners keep it secured to your guitar. 
La tracolla regolabile per chitarra EVH Premium Quality ti consente di portare comodamente la chitarra sulla spalla in stile EVH big-rock. Disponibile in 42″, che è regolabile a 50″ e 56″ che è regolabile a 62″. Le chiusure a strappo in pelle lo tengono fissato alla chitarra.
Dal 2002 Penne Music è un punto di riferimento in Italia per i musicisti. Specializzato in vendita di chitarre e bassi propone le marche più prestigiose per soddisfare una clientela di appassionati e professionisti: chitarre, bassi, amplificatori, accessori e tanto altro ancora.
Uno staff specializzato, guidato dalla passione e dalla professionalità del suo titolare Massimo Pennella, saprà guidarti nella ricerca dello strumento musicale o dell'accessorio più adatto alle tue esigenze, riservando le stesse attenzioni sia a un professionista che a un dilettante alle prime esperienze con uno strumento musicale.