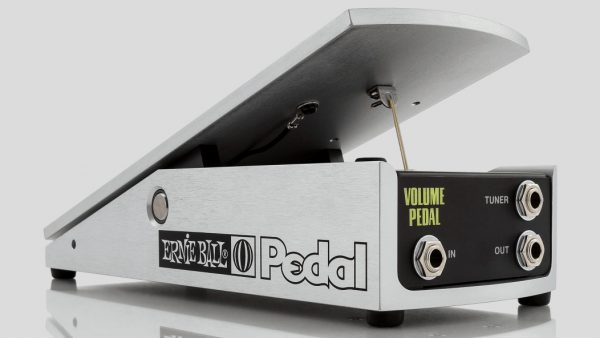 Ernie Ball P06166
€ 199
NUOVO CON 2 ANNI DI GARANZIA
DISPONIBILE SU ORDINAZIONE
SPEDIZIONE € 9 OPPURE GRATUITA
SPEDIZIONE GRATUITA
se abbinato all'acquisto delle corde:
Corde per chitarra  (minimo 3 mute)
Corde per basso  (minimo 2 mute)
SPEDIZIONE GRATUITA
se abbinato all'acquisto di un altro articolo:
pickup, pedale, chitarra, basso, ampli,
custodia rigida, custodia morbida (no 405)
(no tracolle, cavi, t-shirt, piccoli accessori)
Ernie Ball 6166 Volume Pedal 250k


Ernie Ball P06166
The Ernie Ball full-size Mono Volume Pedal features a super smooth foot sweep for precise volume control and is perfectly voiced for passive audio signals. Directly behind the input jack under the footplate is a micro taper switch which provides the user two distinct volume swell rates. The Ernie Ball VP 250k's rugged construction consists of aircraft grade aluminum housing that is virtually indestructible.
This pedal's mono 250k audio-taper potentiometer makes it best suited for someone running a passive signal (passive guitar or bass pickups) into the pedal.
Il pedale volume mono Ernie Ball originale offre una corsa ultra-lineare per un preciso controllo del volume, ed è ottimizzato per segnali audio passivi. Direttamente dietro alla presa di ingresso sotto alla piastra del pedale trovate un microselettore della curva, che permette di scegliere tra due diverse velocità di incremento del livello di volume. La robusta costruzione dell'Ernie Ball VP 250k consiste di un telaio ricavato da una billetta di alluminio, virtualmente indistruttibile.
Il potenziometro audio mono da 250k di questo pedale lo rende più adatto per chi esegue un segnale passivo (chitarra o basso con pickup passivi) nel pedale.