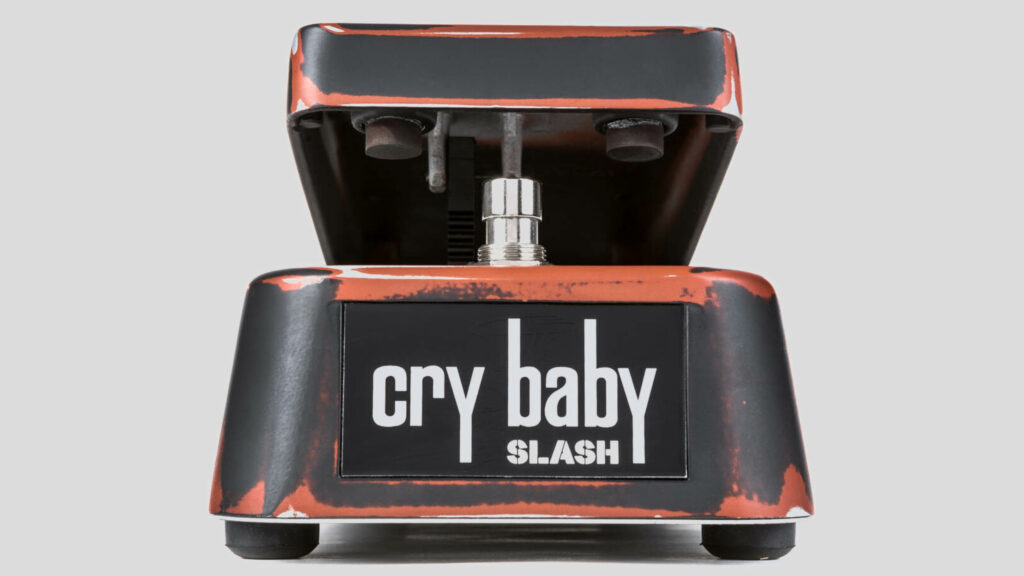 Dunlop SC95
€ 189
NUOVO CON 2 ANNI DI GARANZIA
DISPONIBILE SU ORDINAZIONE
SPEDIZIONE € 9 OPPURE GRATUITA
SPEDIZIONE GRATUITA
se abbinato all'acquisto delle corde:
Corde per chitarra  (minimo 3 mute)
Corde per basso  (minimo 2 mute)
SPEDIZIONE GRATUITA
se abbinato all'acquisto di un altro articolo:
pickup, pedale, chitarra, basso, ampli,
custodia rigida, custodia morbida (no 405)
(no tracolle, cavi, t-shirt e piccoli accessori)
Dunlop Slash Cry Baby Classic Wah
SC95 – Made in Usa


Dunlop SC95
Jim Dunlop Electronics. Performance is everything.
SC95 Slash Cry Baby Classic Wah – Made in Usa
This Cry Baby Wah features a custom-wound resonance inductor, a huge dynamic range, and a wide sweep with LEDs to indicate effect status.
THE LONG STORY
Throughout his career, Slash has used the Cry Baby to create his trademark epic solos that he weaves into his groundbreaking gritty, blues-influenced rock. We worked closely with him to design the Slash Cry Baby Classic, custom-voiced for the raw, expressive sound that influenced a generation of guitar players.
Tuned to a lower frequency and featuring a custom-wound resonance inductor, this wah- wah has a huge dynamic range and a wide sweep. Two side-mounted blue LEDs indicate ON/OFF status, viewable from any angle onstage, so you can always tell when the effect is on. The Slash Cry Baby Classic also features high quality components, such as a true hardwire bypass switch and a long-life pot, and comes in housed in a heavy duty die-cast casing featuring custom Slash artwork and a distressed hot-rod paintjob.