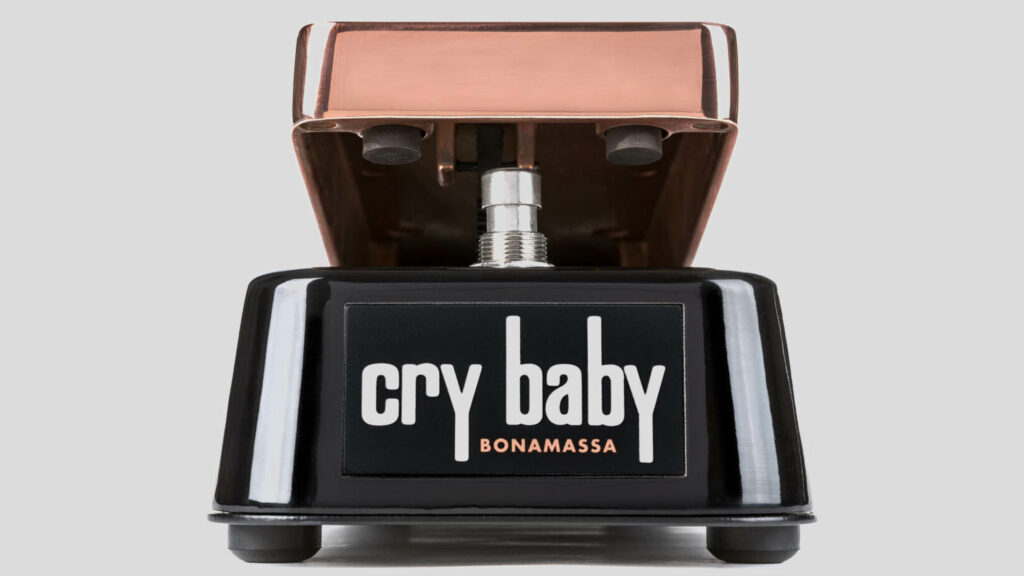 Dunlop JB95
€ 199 – OFFERTA A TEMPO LIMITATO
NUOVO CON 2 ANNI DI GARANZIA
DISPONIBILE IN PRONTA CONSEGNA
SPEDIZIONE € 9 OPPURE GRATUITA
SPEDIZIONE GRATUITA
se abbinato all'acquisto delle corde:
Corde per chitarra  (minimo 3 mute)
Corde per basso  (minimo 2 mute)
SPEDIZIONE GRATUITA
se abbinato all'acquisto di un altro articolo:
pickup, pedale, chitarra, basso, ampli,
custodia rigida, custodia morbida (no 405)
(no tracolle, cavi, t-shirt e piccoli accessori)
Dunlop Joe Bonamassa Cry Baby Wah
JB95 – Made in Usa


Dunlop JB95
Jim Dunlop Electronics. Performance is everything.
JB95 Joe Bonamassa Cry Baby Wah – Made in Usa
This Cry Baby Wah is voiced by a vintage-style Halo Inductor for added harmonic content and growl, with an internal switch for true bypass/non-true bypass operation.
THE LONG STORY
Whether he's blazing through the blues on his own or rocking with Black Country Communion, Joe Bonamassa's playing is fiery, deep, and powerful. And when he really wants to express himself in a solo, he steps on a Cry Baby wah. That's why we at Dunlop worked with Joe to develop the Joe Bonamassa Signature Cry Baby, specially engineered to fit in perfectly with Joe's system, from the way it looks to the way it sounds.
On the outside, it sports a classy copper top with a smooth-finish black body. On the inside, it features large, vintage-style thru-hole components, a Halo inductor (for added harmonic content), an output buffer (to prevent impedance imbalance with vintage fuzz pedals), and a switch for true-bypass or non-true-bypass operation (Joe prefers non-True Bypass as it darkens the high end).