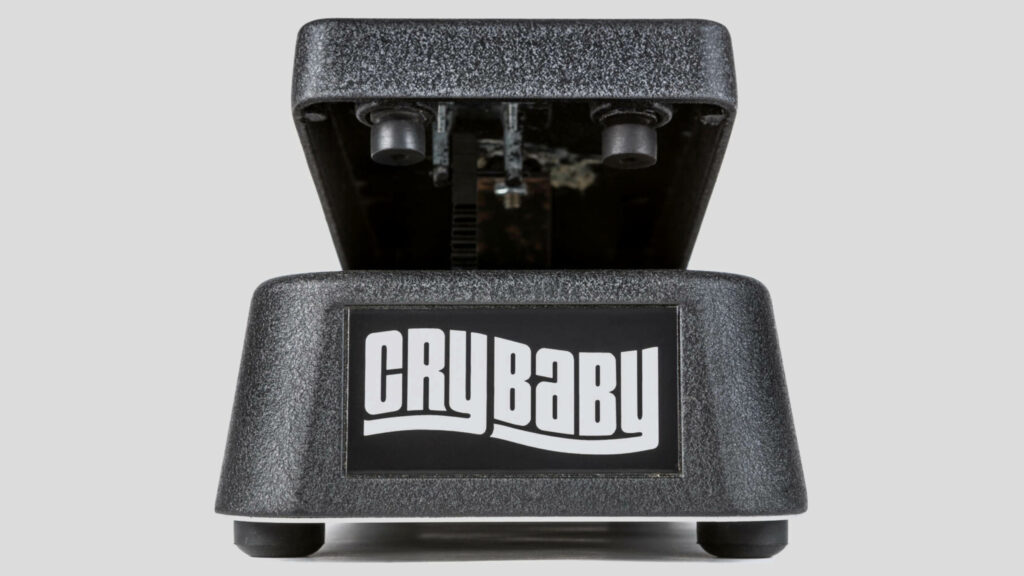 Dunlop 95Q
€ 169
NUOVO CON 2 ANNI DI GARANZIA
DISPONIBILE SU ORDINAZIONE
SPEDIZIONE € 9 OPPURE GRATUITA
SPEDIZIONE GRATUITA
se abbinato all'acquisto delle corde:
Corde per chitarra  (minimo 3 mute)
Corde per basso  (minimo 2 mute)
SPEDIZIONE GRATUITA
se abbinato all'acquisto di un altro articolo:
pickup, pedale, chitarra, basso, ampli,
custodia rigida, custodia morbida (no 405)
(no tracolle, cavi, t-shirt e piccoli accessori)
Dunlop Cry Baby Wah
95Q – Made in Usa


Dunlop 95Q
Jim Dunlop Electronics. Performance is everything.
95Q Cry Baby Wah – Made in Usa
This Cry Baby Wah features a Q control to vary the intensity of the effect, a Volume Boost control for up to +15dB added gain, and convenient auto-return switching.
THE LONG STORY
We've taken the original Cry Baby Wah and added three of our most popular upgrades: the famous "Q" Control, which varies the intensity of the wah effect by adjusting the effect's bandpass shape; Volume Boost, for up to +15dB added gain; and our Auto-Return function that automatically engages the effect when you place your foot on the pedal. It all adds up to a versatile, great sounding wah.
Abbiamo preso l'originale Crybaby e aggiunto tre delle nostre più famose opzioni: il famoso controllo 'Q' che varia l'intensità dell'effetto wah regolando la forma Bandpass dell'effetto; il Volume Boost, per un guadagno aggiuntivo fino a +15 dB e la nostra funzione Auto-Return che vi permette di attivare automaticamente l'effetto mettendo il piede sul pedale. Tutto questo in aggiunta ad un suono wah imponente e versatile.