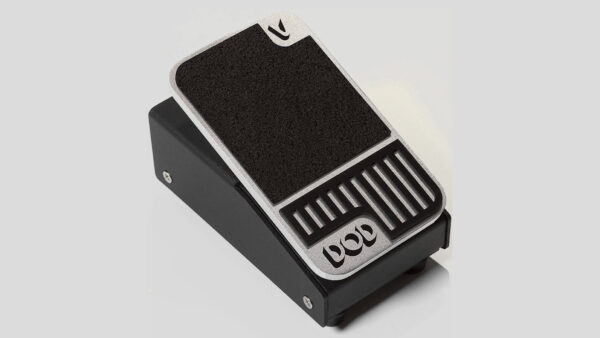 DOD-MINIVOL
€ 99
NUOVO CON 2 ANNI DI GARANZIA
DISPONIBILE SU ORDINAZIONE
SPEDIZIONE € 9 OPPURE GRATUITA
SPEDIZIONE GRATUITA
se abbinato all'acquisto delle corde:
Corde per chitarra  (minimo 3 mute)
Corde per basso  (minimo 2 mute)
SPEDIZIONE GRATUITA
se abbinato all'acquisto di un altro articolo:
pickup, pedale, chitarra, basso, ampli,
custodia rigida, custodia morbida (no 405)
(no tracolle, cavi, t-shirt, piccoli accessori)
DOD Mini Volume


DOD-MINIVOL
The new passive DOD Mini Volume Pedal is just the right size for your pedal board, and your wallet. Rugged all-steel construction and gear drive means that there are no strings to break. Despite its compact form factor it is designed to have the same feel and throw as pedals that are twice its size (and price).
The Mini Volume features a high-quality 500kΩ potentiometer making it perfect for any volume pedal application. The non-slip rubber pads and a peerless industrial design by DB Instrument Amp ensure a high quality volume pedal that will last the test of time.
ULTRA COMPACT SIZE
Occupies minimal pedalboard space.
LONG-THROW TREADLE
For full range of control.
HIGH-QUALITY, HIGH-CYCLE 25kΩ POTENTIOMETER
For smooth expressive control.
BUILT-IN TREBLE BLEED CIRCUIT
Prevents loss of treble at lower volume settings.
REMOVABLE RUBBER FEET
For pedalboard mounting.