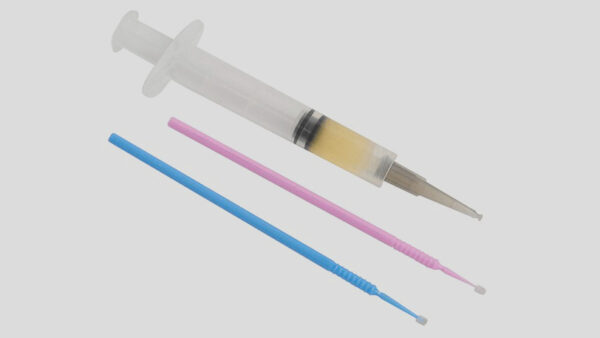 D'Addario PW-LBK-01
€ 16
NUOVO CON 2 ANNI DI GARANZIA
DISPONIBILE IN PRONTA CONSEGNA
SPEDIZIONE € 9 OPPURE GRATUITA
SPEDIZIONE GRATUITA
se abbinato all'acquisto delle corde:
Corde per chitarra  (minimo 3 mute)
Corde per basso  (minimo 2 mute)
D'Addario Lubrikit Friction Remover


D'Addario PW-LBK-01
The D'Addario LubriKit is an easy-to-use lubricant for friction points, including the nut and string saddles for all string instruments. Friction is the root cause of many tuning problems. Just a drop of LubriKit removes the friction so you can play in tune. The easy-to-use formula comes in a syringe style applicator along with 2 swabs for getting into tight spaces. Just a drop in each nut slot and string saddle allows the strings to glide effortlessly, preventing friction that can cause strings to bind and go out of tune. LubriKit can also be used for all contact points with floating bridges and string height adjustment screws.
– Drastically improves tuning stability
– Combats string breakage
– Ends premature string wear at bridge and nut
– Increased sustain and overall performance
– Comes in an easy to use syringe style applicator with two applicator swabs for applying to small spaces
Dal 2002 Penne Music è un punto di riferimento in Italia per i musicisti. Specializzato in vendita di chitarre e bassi propone le marche più prestigiose per soddisfare una clientela di appassionati e professionisti: chitarre, bassi, amplificatori, accessori e tanto altro ancora.
Uno staff specializzato, guidato dalla passione e dalla professionalità del suo titolare Massimo Pennella, saprà guidarti nella ricerca dello strumento musicale o dell'accessorio più adatto alle tue esigenze, riservando le stesse attenzioni sia a un professionista che a un dilettante alle prime esperienze con uno strumento musicale.