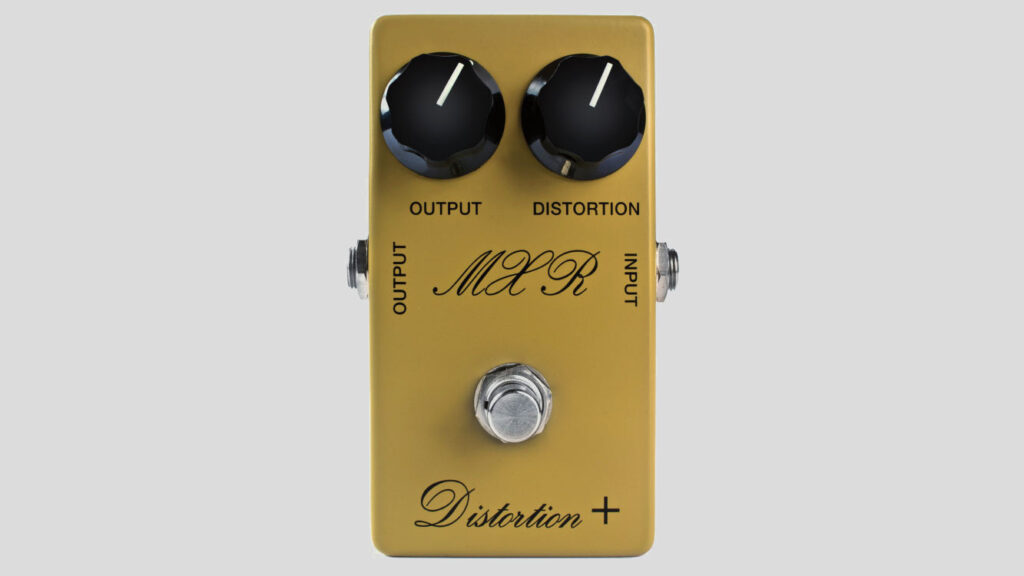 MXR Custom Shop 73 Vintage Distortion +
€ 99 – OFFERTA A TEMPO LIMITATO
NUOVO CON 2 ANNI DI GARANZIA
DISPONIBILE IN PRONTA CONSEGNA
SPEDIZIONE GRATUITA
MXR Custom Shop
73 Vintage Distortion +
CSP104 – Made in Usa
 – LIMITED EDITION –


Jim Dunlop Electronics. Performance is everything.
CSP104 Distortion + – Made in Usa
This pedal can be powered by two 9-volt batteries, a 18-volt adapter or the DC Brick, Iso-Brick and Mini Iso-Brick power supplies.
THE LONG STORY
Ogni chitarrista conosce ed ama la distorsione caratteristica del pedale MXR Distortion Plus, ma questa bellezza unica e limitata, è stata costruita dal Custom Shop Dunlop con le specifiche del pedale originale degli anni '70. Ingressi e uscite Jack Vintage Switchcraft, potenziometri CTS, footswitch Carling. Germanio-powered clipping che emula il tono crunch di un classico amplificatore a valvole. Hand wired, con la tipica finitura Giallo Mostarda degli anni '70. Serie Limitata per il mercato italiano: 142 pezzi.
Every guitarist knows and loves the distinctive distortion of the MXR Distortion Plus pedal, but this unique and limited beauty was built by the Dunlop Custom Shop to the specifications of the original 1970s pedal. Vintage Switchcraft Jack inputs and outputs, CTS potentiometers, Carling footswitches. Germanium-powered clipping that emulates the crunch tone of a classic tube amplifier. Hand wired, with the typical Mustard Yellow finish of the 70s. Limited series for the Italian market: 142 pieces.
Penne Music è rivenditore autorizzato MXR