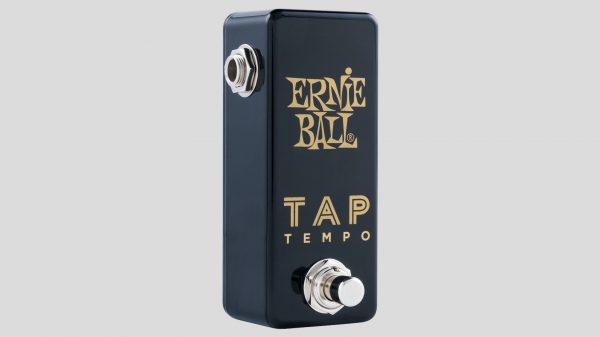 Ernie Ball P06186
€ 29
NUOVO CON 2 ANNI DI GARANZIA
DISPONIBILE SU ORDINAZIONE
SPEDIZIONE € 9 OPPURE GRATUITA
SPEDIZIONE GRATUITA
se abbinato all'acquisto delle corde:
Corde per chitarra  (minimo 3 mute)
Corde per basso  (minimo 2 mute)
SPEDIZIONE GRATUITA
se abbinato all'acquisto di un altro articolo:
pickup, pedale, chitarra, basso, ampli,
custodia rigida, custodia morbida (no 405)
(no tracolle, cavi, t-shirt, piccoli accessori)
Ernie Ball 6186 Tap Tempo


Ernie Ball P06186
PRECISION BUILT. TAP IN. ROCK OUT.
The Ernie Ball Tap Tempo is the perfect companion to the Ernie Ball Expression Series Ambient Delay or any other pedal requiring a standard normally open momentary footswitch. Tap the switch to set the tempo and hear your delay rate (or other effect) sync up, bringing studio quality, time based effects to your live performances.
Ernie Ball Tap Tempo è il compagno perfetto dell'Ernie Ball Expression Series Ambient Delay o di qualsiasi altro pedale che richieda un interruttore a pedale momentaneo normalmente aperto. Tocca l' interruttore per impostare il tempo e ascolta la sincronizzazione del ritmo di delay (o di altri effetti), portando nelle tue esibizioni dal vivo effetti di qualità studio basati sul tempo.